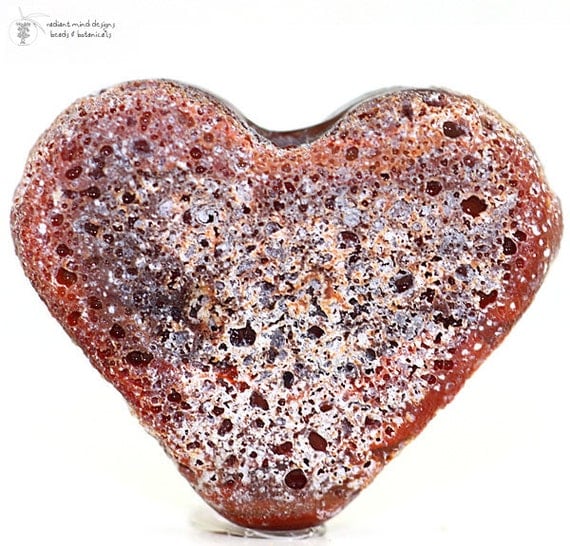 Enjoy our Daily Deal for Dec. 22nd 2011 Marked down from $12 to $10,
today only. :)
Handmade Glass Art Bead |
TerraCotta Heart
| Warm Cocoa Brown, antiqued, rustic, faceted by hand while the bead is molten in the hot flame for a unique lava rock like finish. Smooth to handle with lots of visual interest!